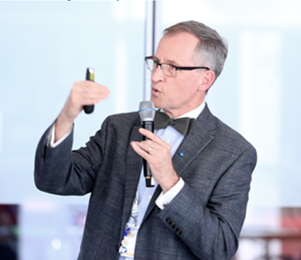 The current efforts to develop space traffic management (STM) governance, rules, and regulations are necessary but not sufficient to assure the safe, reliable, and sustained operations in low Earth orbit (LEO). What is also essential are (1) the strengthening of debris mitigation guidelines and compliance to them plus (2) implementation of debris remediation solutions. No matter how sophisticated and robust the STM framework becomes, if the background hazard from debris, both cataloged and lethal nontrackable (LNT), continues to grow, there will be negative repercussions on space operations/commerce in the near-term and efforts to support long-term space sustainability.
The combination of reinvigorated debris mitigation and operationalized debris remediation efforts constitute space debris management (SDM), to parallel the other key activities  of STM, and space situational awareness (SSA); if any one of these three fails to perform appropriately, assured space operations will be put at risk.
The three fundamental actions that support this new call for SDM to support STM are:
Require propulsive collision avoidance capability for all satellites launched above 400 km altitude,
Change the 25-yr rule to a 1-yr rule, and
Start to remediate some of the statistically-most-concerning massive derelicts in LEO
Dr. Darren McKnight is currently Technical Director for Centauri based in Chantilly, Virginia.  He leads teams to develop solutions across disparate domains: space systems, predictive awareness for infectious disease outbreaks, orbital debris, and workforce productivity.
As a member of the International Academy of Astronautics' Space Debris Committee, he has been active in position paper development, selection of symposia papers, and execution of the annual International Astronautical Congress. Darren co-authored first book on space debris in 1990 with Nick Johnson and has been active in a wide variety of orbital debris topical areas: hypervelocity impact phenomenology, breakup modeling, spacecraft anomaly attribution, debris environment evolution, space traffic management, space safety, and debris mitigation/remediation analysis. Recent work has focused on the monitoring and characterization of the conjunction dynamics for massive derelict objects that present the greatest debris-generating potential in Earth orbit.