eSpace - EPFL Space Center is a pioneer in space sustainability. With the Clean Space Initiative, initially proposed to deorbit Swisscube which eventually spin-off from EPFL as the ClearSpace-1 mission to recover the Vega Secondary Payload Adapter (VESPA), the Center can draw on a decade of experience in space sustainability. More recently, in 2019 eSpace initiated a two-year pilot phase of a research initiative on sustainable space logistics (RISSL). This initiative was the starting point of several consortium projects that attracted many stakeholders, resulting in several publications and the development of a space logistics modelling software for mission profile evaluation and optimization. The success of this pilot phase encouraged the Center to continue exploring this new domain. Current research includes life cycle assessment of space transportation vehicles, accounting for space debris risks and the reentry phase, optimisation of space logistics, and mission design. These projects will help understanding and improving the situation in space. It is especially important to assess future impacts of new missions early in the design phase, in order to support space agencies and industry in designing new concepts with lower environmental impacts.
In order to unite EPFL's forces in the domain of sustainability in space, eSpace has recently launched the Sustainable Space Hub (SSH). The goal of the Hub is to coherently manage and foster the growth of these topics. 5 institutes within EPFL are currently involved in research and development projects in the field of space sustainability. The hub is connecting these individual projects in a workflow that rests on three intertwined pillars: measure, understand, and act for space sustainability.
The three pillars of the Sustainable Space Hub:
Measure

Fill the gaps of unknown space objects
Object characterization
Space Situational Awareness (focused on Space debris)
6D pose estimation for active debris removal missions
Understand

Analyse and quantify environmental risks and impacts of missions
Life cycle assessment
Space Logistics Optimization
Material behaviour during atmospheric reentry and under high velocity impacts
Act

Include assessments in space mission design since the early phase
Space Sustainability Rating
Concurrent Engineering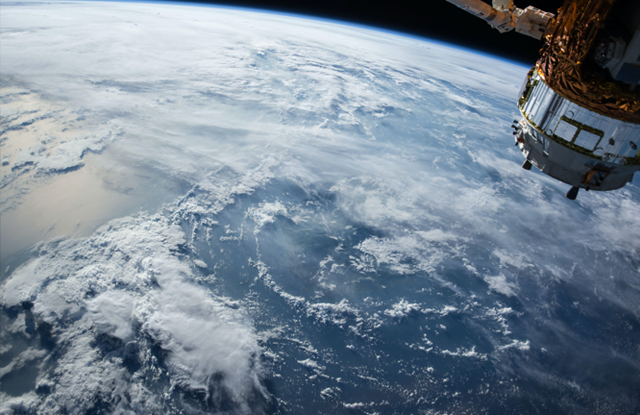 Space sustainability: Policy options and interrelations with Earth system governance
More than one million objects larger than 1cm are orbiting the Earth, posing significant challenges to current and future operations in the space environment, and potentially impacting people on Earth through loss or disruption of space-based infrastructures or activities due to a collision.