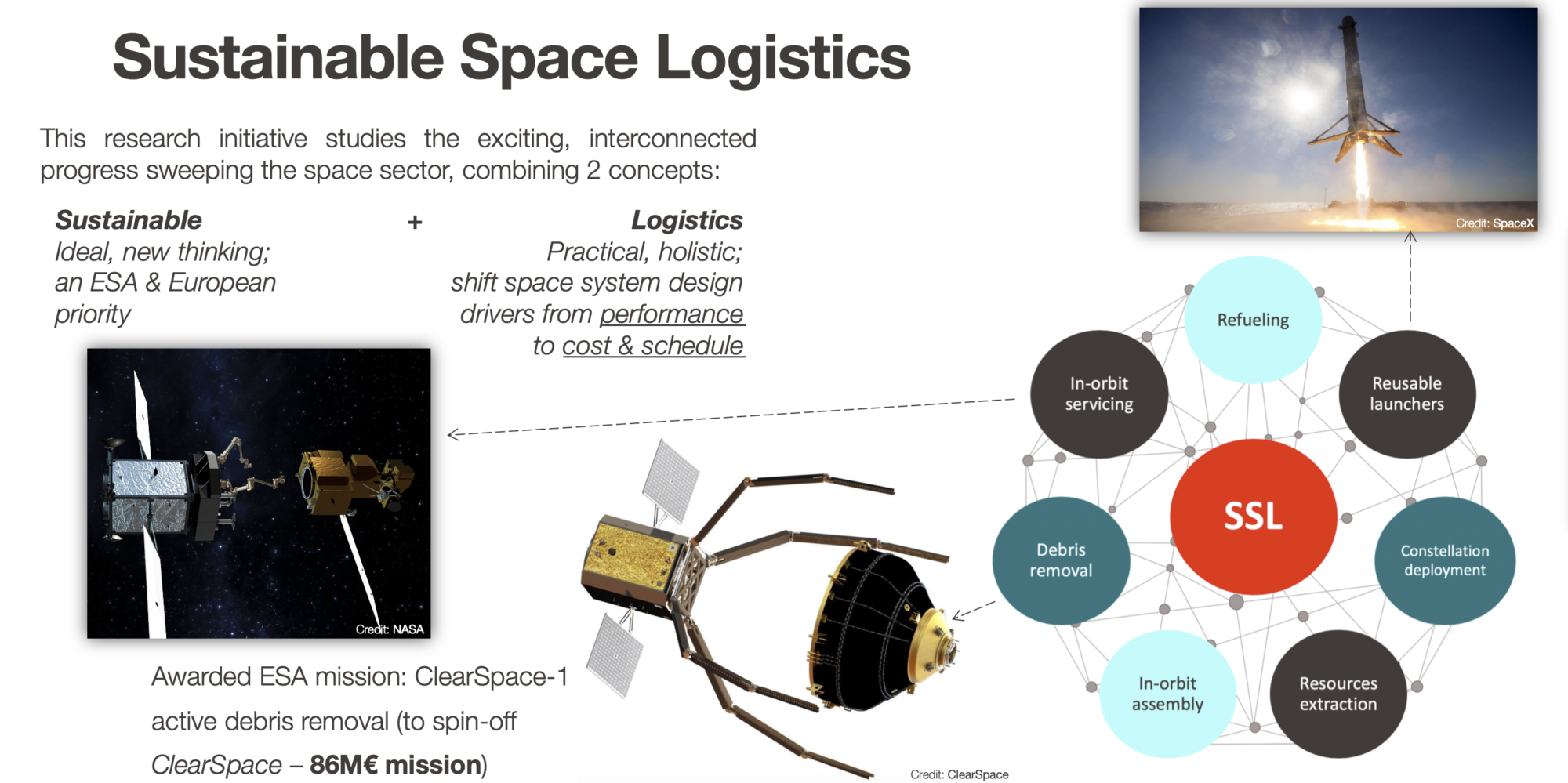 The EPFL Space Center (eSpace) and Skoltech Space Center are co-organizing this On-orbit Servicing, Debris & Proximity Operations Workshop. It will gather international perspectives from industry, government, and academia interested in sustainable space logistics, to share their ideas and future visions of the field. One impact of new logistics in space is orbits have become more crowded. On-orbit servicing, space debris, life extensions and disposal are all deeply connected to this trend.
Topics include:
on-orbit servicing of satellites and distributed space systems: new capabilities, stakeholder requirements, mission architectures, expected benefits and limits;
space debris, their avoidance & capture: observations and measurements, modelling and risk analysis, re-entry, mitigation, space surveillance and traffic management;
impacts of the above on the wider space supply chain, satellite industry, design practice, orbital environment, and transportation flows;
other topics relevant to sustainable space logistics.
The format will be 7-25-minute presentations followed by Q&A. Afterwards an interactive session will synthesize viewpoints, identifying key societal issues and research questions, and creating common mental models. What research is needed on these issues? What is the structure and interconnection of the problems?
Outcomes will include: 
prioritized research topics;

proposed collaborations;

modeling integrating multiple stakeholder viewpoints, e.g. holistic views of on-orbit servicing and debris issues, and the dynamic impacts on the orbital environment and satellite industry;
Participants include: 
As well as many top researchers from Skoltech and EPFL!