Virtual Event
eSpace Seminar – Space Robots: The Frontiers of Exploration, by Shreya Santra
April 11 @ 12:00

-

13:00

Virtual Event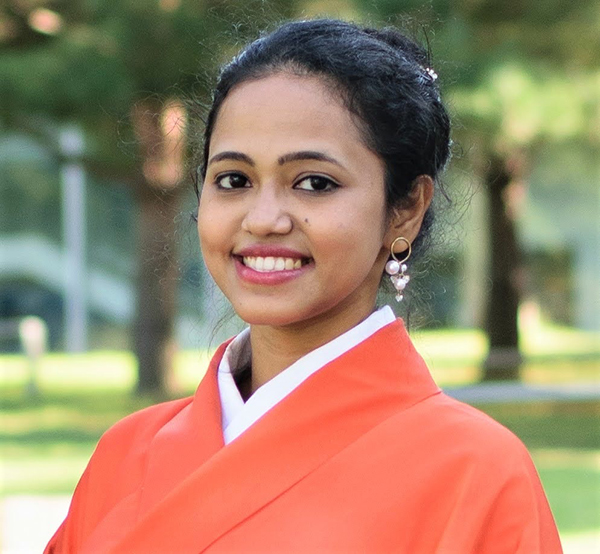 Humans have always been a curious species and dreamt about exploring the vast expanse of space. Exploration of the unknown has been driven by the advancement of technology. It is now of utmost importance for human presence to venture beyond the low Earth orbit (LEO) and open new frontiers for sustainable development. Through addressing the challenges related to space exploration we can expand science, technology, create new industries, and help to foster peaceful relations among the nations. As a precursor to human exploration, several robotic missions have been deployed to explore the celestial bodies of our Solar System. Distance, gravity, harsh atmospheric conditions and unknown environment make space exploration both costly and risky. These limitations establish robotic missions as crucial and more advantageous in the initial phases of exploration
The Space Robotics Laboratory, in Tohoku University, led by Professor Kazuya Yoshida, is dedicated to the research and development of robotic systems for space science and exploration missions. In this talk, Shreya will cover the various research and projects conducted there, followed by her research on swarm exploration. A swarm system significantly improves the performance of planetary exploration missions by boosting the scientific and economic returns, while presenting a low-risk and low-cost alternative solution compared to a single robot. However, precise coordination between these agents is a challenge that involves inter-agent communication to enable the exchange of information. As part of the talk, she will demonstrate her PhD and subsequent work on Communication-based Path Planning of Multiple Rovers on the Lunar surface.
Dr. Shreya Santra is currently an Assistant Professor in the Department of Aerospace Engineering at Tohoku University, Japan.
She pursued her Ph.D. at the Space Robotics Lab (SRL) in Tohoku University as a Japanese government MEXT scholar. Her Ph.D. thesis was focused on communication-based path planning of a team of planetary surface rovers, in collaboration with DLR Institute of Communications and Navigation, Germany. Her interests and specialization include micro-rovers and small satellites for space exploration.
She pursued her undergraduation in Electrical Electronics Engineering from India, and Masters in Space Studies from the International Space University, France. She then  completed her M.Sc in Space and Engineering Systems at the Skolkovo Institute of Science and Technology, Moscow, Russia, where she worked on high-altitude balloons, industrial robots, and small satellite constellations.
She continues to work on various projects related to the optimization of space missions and has vast experience working with international teams to develop and design space systems. She is an active member of the Space Generation Advisory Council (SGAC) and has been recognized for her contribution towards STEM outreach and SGAC activities.
She also holds additional responsibility as the Director of Space Technology for SpaceoNova (a space education company) and Director of Tech and Outreach for Spaceport Sarabhai (India's first space policy thinktank).