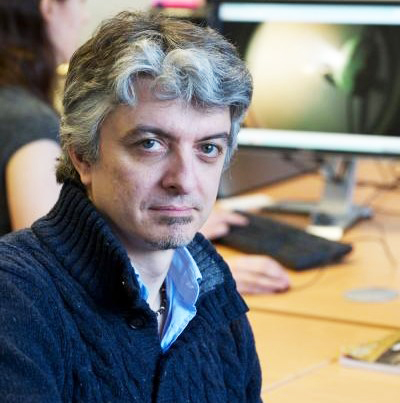 This talk will give an overview of the activities on space sustainability currently undergoing in the Aerospace Centre of Excellence (ACE) at the University of Strathclyde. It will start by presenting what we consider a sustainability paradox. The sustainability paradox comes from the tension between the need for a sustainable use of space, due to the growth of the space sector and the increase in the number of launches, and the concurrent growing demand to use space. The talk will then expand on some of the key research activities, in ACE, on the management of the space environment, from space traffic to re-entry, and the assessment of the environmental impact of the space sector.
Massimiliano Vasile, is currently Professor of Space Systems Engineering and Director of the Aerospace Centre of Excellence at the University of Strathclyde.
He received his M.S. in 1996 and Ph.D. in 2001 from Politecnico di Milano.  He sits on the IAF Astrodynamics and Space Power committees, the IEEE committee on Emerging Technologies in Computational Intelligence, and the UN Space Mission Planning Advisory Group.  His research interests include Astrodynamics, Space Systems, Computational Intelligence and Optimisation Under Uncertainty exploring the limits of computer science at solving highly complex problems in science and engineering.  Asteroid 2002 PX33 "Maxvasile" was named in his honour in recognition of Prof Vasile's contributions to the development of innovative techniques for the design and optimisation of space trajectories and his work on asteroid manipulation.
Prof. Vasile has developed novel numerical methods for single and multi-objective optimal control problems, has pioneered the use of evolutionary computation for the global optimisation of space trajectories, and the use of imprecise probability theories in the optimisation of space systems.  His research has been funded by the European Space Agency, the UK Space Agency, CNES, the Engineering and Physical Sciences Research Council, the Planetary Society and the European Commission.
He coordinated the Stardust research network on asteroids and space debris, one of the success stories of the EU FP7, and the UTOPIAE network on uncertainty treatment and optimisation in aerospace engineering and he is now the coordinator of Stardust Reloaded, that is exploring advanced solutions for space sustainability, space environment management and asteroid exploration.