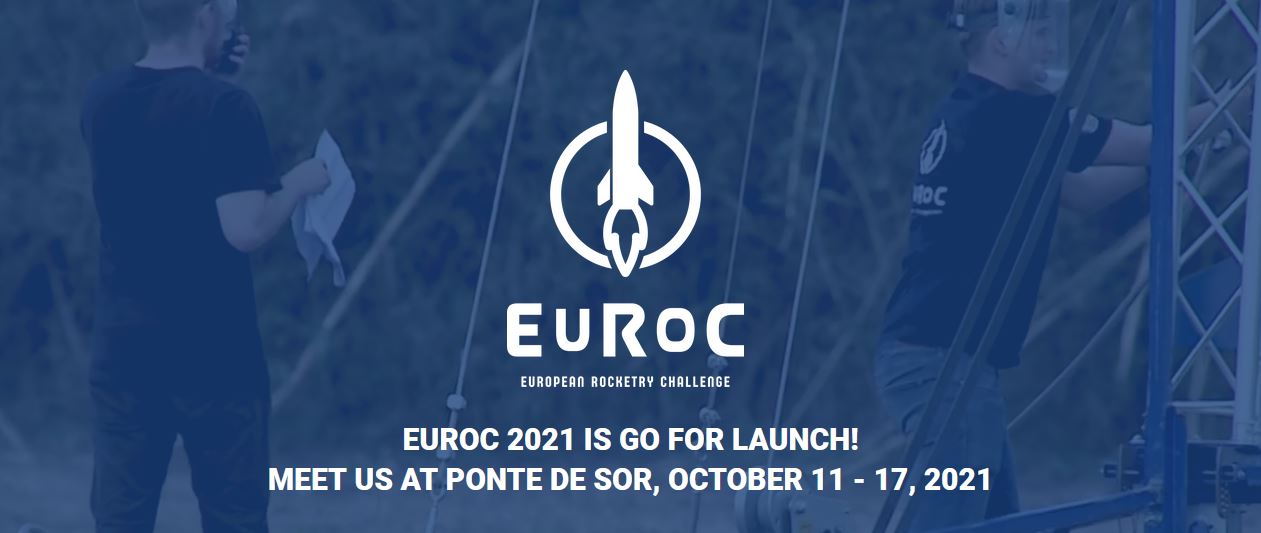 The second edition of the EuRoc – European Rocketry Challenge, the first university rocket launch competition in Europe, promoted by the Portuguese Space Agency – Portugal Space, will bring together 20 teams, and around 400 students, from all over Europe.
EuRoC seeks to stimulate engineering students to design, build and launch their own vehicles. In a broader spectrum the competition aims to encourage students to study science, technology, engineering and math (STEM) and to the development of technological skills.
The EPFL Rocket Team will be participating on site this year with their rocket Bella Lui 2.
More than 20 members of the team will be in Ponte de Sor between October 11th – 17th, reaching for success on the launchpad.
More details about the pasts projects of the EPFL Rocket Team can be found HERE