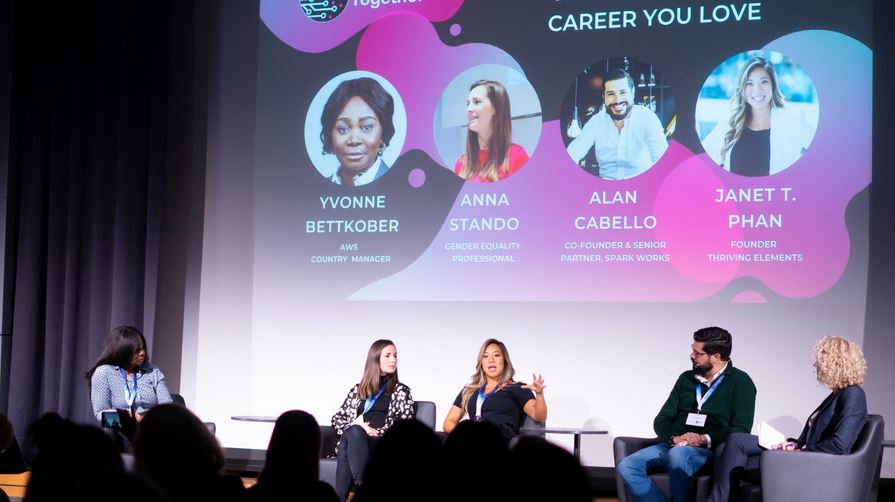 This conference brings together female tech communities to empower, engage and celebrate women in tech – join us for workshops, panels and lots of networking!
The conference creates an empowering environment for everyone to discover and navigate the fields of STEM.
It offers a diverse range of workshops, mentoring, talks and coverage for, with and about women in tech.
Keynote & Knowledge Sessions
Listen to experts in the different fields of tech such as AI, Blockchain, Cybersecurity and many more.
Learn about the latest trends, get new insights and advice how you can build a successful career in tech.
Workshops
Get your hands-on experiences with the latest technology. Our workshops cover the latest tech trends and allow you to not only learn how to apply these but also exchange with experts in the field.
Networking
Meet interesting companies from different areas and get to know some of the people working there. Learn about the technology they are using and open positions they are hiring for. Network with like-minded people, connect and get empowered.