🚨 Please note that this event is cancelled and will be rescheduled during the Autumn semester 2022 🚨
eSpace Seminar – From a student project to the creation of a successful start-up: Astrocast, by Fabien Jordan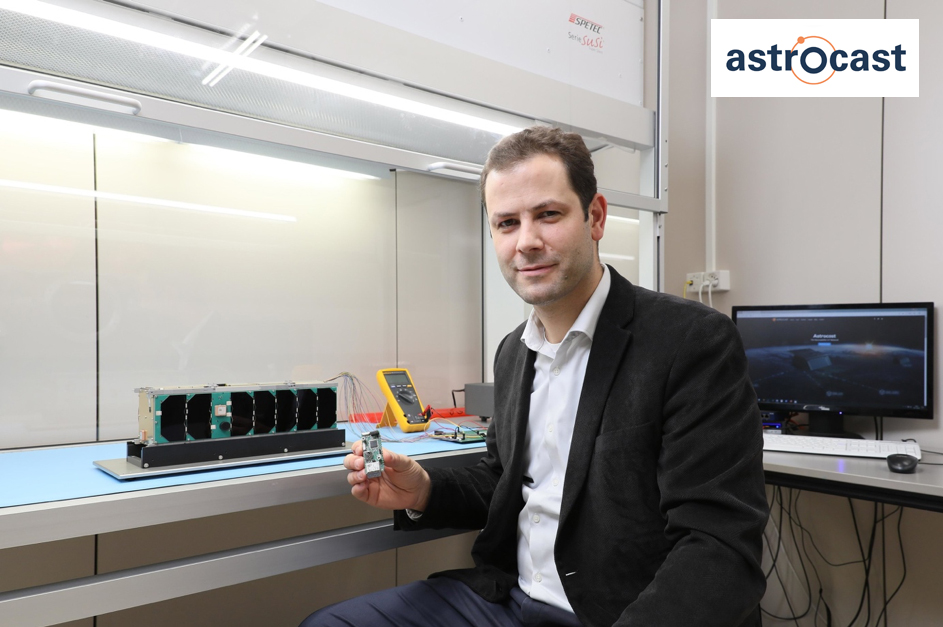 In 2005, a group of motivated students received the mission to do something that nobody had done before in Switzerland: build from scratch a real satellite that should weight no more than 1 kg, launch it into low-earth orbit and operate it from their lab at EPFL. They succeeded and this tiny satellite called SwissCube is still operational more than 12 years later, much to the surprise of everyone. This project was just the beginning of a fascinating adventure that led to the creation of a start-up that has now become a listed company with more than 80 employees building the most advanced global nanosatellite IoT network.
Fabien Jordan is Founder and CEO of Astrocast, a leading Satellite IoT service that enables asset tracking and two-way communications in remote areas of the world.
Jordan is widely recognized for his work on SwissCube, the longest operating nanosatellite. He also worked as Technical Manager at the Space Exploration Institute in Neuchâtel, where he contributed to the design of two scientific instruments of the ESA ExoMars Rover Mission. Previously, he was Electrical System Engineer at the Swiss Space Center EPFL.
Thanks to his 15-year experience in space systems engineering and his early involvement in the CubeSat community, he became convinced that nanosatellite constellations would disrupt specific segments of the satellite industry and saw the NewSpace revolution coming. In 2014, together with an international team of experts from both the space and telecom industries, he developed a strong business model to provide global, direct-tosatellite Internet-of-Things (IoT) communications. Leveraging the industry-leading performance of Astrocast's L-band IoT network, Fabien successfully positioned the first Swiss satellite operator as a front runner.
Supporting innovation, Fabien serves as an Early Investor and Advisor to ClearSpace and PICC Solution and is a Karman Fellow and a Platinum Sponsor of EPFL Xplore.